Located in mining-friendly San Bernardino County, California, Apollo's Calico District combines the Waterloo and Langtry silver projects under one common ownership for the first time.

The adjacent Waterloo and Langtry Projects are located in the historic Calico Silver Mining District in the Mojave Desert of San Bernardino County, California. Under Apollo, this is the first time the two projects have been under common ownership. These represent district-scale mineral system endowment with 2,950 acres under Apollo control with approximately 6,000 metres (19,680 feet) in mineralized strike length. Waterloo and Langtry host low-sulfidation epithermal-vein type and disseminated-style silver-barite mineralization, which is open to depth and along strike. Previous operators completed a total of approximately 44,000 metres (144,365 feet) of drilling across 468 holes in the Apollo's Calico District land package.
The Calico District is well-placed relative to infrastructure and is located in the mining-friendly jurisdiction of San Bernardino County. The projects are located approximately 15 kilometres (9 miles) from the city of Barstow and 235 kilometres (145 miles) east of Los Angeles, CA, and southwest of Las Vegas, NV.
Access to the properties is via paved roads for the majority of the distance from Barstow. There is a gravel road network across the project areas. Commercial electric power is available within 5 kilometres (3 miles) of the project areas.
Other mines of note in the region include SV Minerals Searles Lake project and Equinox Gold's Castle Mountain and Mesquite gold mines (San Bernardino County) and Rio Tinto's Boron mine (near the border with San Bernardino County).
The Calico District claims comprise the Waterloo and Langtry properties, combined consisting of
Unpatented lode mining claims (19 Waterloo and 38 Langtry)
Private lands at both Waterloo and Langtry have received a Certificate of Land Use Compliance, vesting surface mining rights which simplifies certain permitting processes. The unpatented claims on BLM-managed public lands are open for mineral entry, and no monuments, preserves or national parks encroach on these lands. The Calico District projects total 2,950 acres, with Waterloo comprising 1,770 acres and Langtry 1,180 acres.
The Waterloo Property comprises 27 fee simple land parcels (1,352 acres) and 21 unpatented claims [19 lode mining, 2 mill site claims] (418 acres). These were acquired by Apollo through an Asset Purchase Agreement between Stronghold Silver, a wholly-owned subsidiary of Apollo (see news release), and Pan American Minerals Inc. ("Pan American"; a wholly-owned subsidiary of Pan American Silver Corp.), that closed July 13, 2021 (see news release). Pan American retains a 2% Net Smelter Royalty on the property.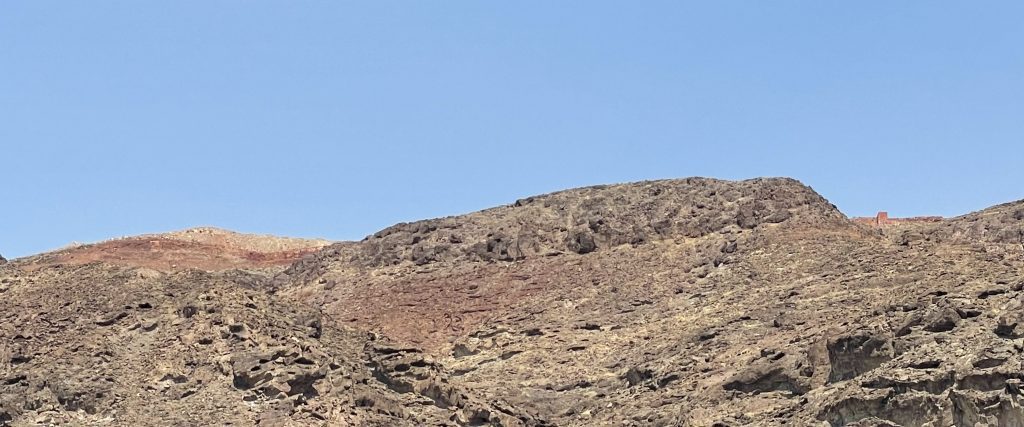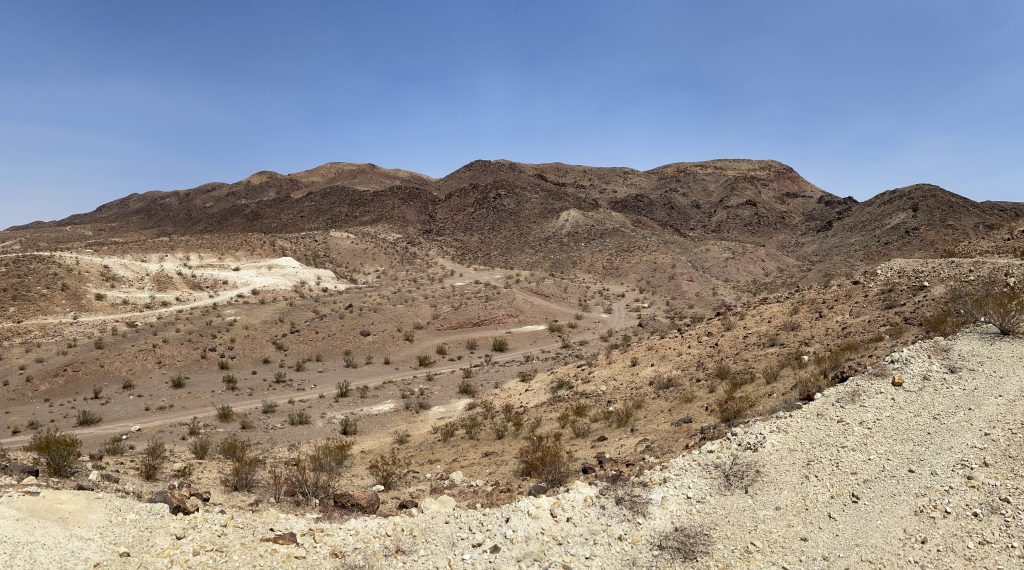 The Langtry Property comprises 20 patented claims (413 acres) and 38 unpatented lode mining claims (767 acres). The Project is under option between Stronghold Silver, a wholly-owned subsidiary of Apollo, and the Bruce and Elizabeth Strachan Revocable Living Trust (the "Strachan Agreement") for the patented claims, and Athena Minerals Inc. for the unpatented claims.
HISTORICAL MINING: 1881-1960's
Many publications have detailed the history of silver mining in the Calico District, where silver-rich mineralization was discovered in the Calico mountains in 1881. Historical extraction focused on high-grade oxidized deposits of vein-related silver with estimates of total extraction ranging from 15-20 million ounces up until 1896. Around this time most mining ceased due to a sharp decline in silver price and economic depression, however limited production from the district continued until approximately 1907, with later activities focused on nearby borax deposits.
Barite became a mineral of interest in the region in the 1950's as oil and gas exploration ramped up in the U.S. There was a concurrent reopening of silver mining, but production remained low. The Leviathon Mine, located 2 km (1.25 miles) to the northeast of the Langtry project, was the largest barite producer on the west coast between 1957-1961.
Numerous past-producing mines and historical workings are located in the vicinity of the Waterloo and Langtry properties.
HISTORICAL EXPLORATION: 1967-2012
Exploration work began in the 1960's by Superior Oil Co. on the Langtry property (1967) and the American Smelting and Refining Company ("ASARCO") on the Waterloo property (1964). Work comprised geologic mapping, geochemical sampling, trenching and reverse circulation drilling by both companies. ASARCO undertook advanced work at Waterloo which included metallurgical and process testing, and the completion of internal studies which determined the feasibility of the project, which led to permitting in the early 1980's for an open-pit silver mine. A decline in the silver price in the early 1980's put the projects on care and maintenance.
Pan American Minerals (a wholly-owned subsidiary of Pan American Silver Corp.) acquired the Waterloo project in 1994 and completed surface mapping and sampling; 53 reverse circulation holes (completing both twinning ASARCO historic holes and infill drilling) and three diamond drill holes between 2008 and 2012. Pan American completed a significant re-sampling program of ASARCO samples and showed an excellent correlation between datasets.
The most recent work at Langtry was completed by Athena Minerals Corp. in 2012,  consisting of drilling 10 reverse circulation drill holes as twins of historic Superior Oil holes, and two diamond core holes.
MODERN EXPLORATION AND CURRENT PLANS
Apollo has consolidated the Langtry and Waterloo Projects under one entity for the first time. Plans for the Waterloo and Langtry projects will include using modern tools for exploration and resource definition. Geophysical surveys have never been completed at Langtry; modern geophysics has never been completed at Waterloo, nor has surface alteration characterization or a comprehensive surface geochemical program (i.e. full element characterization). Apollo plans to deploy these methods, and to complete detailed surface geological mapping at Langtry (to complement that which was completed at Waterloo in 2012) in order to assist with geological definition and target generation. Reverse circulation and diamond core drilling will be undertaken and will include metallurgical and geotechnical assessments.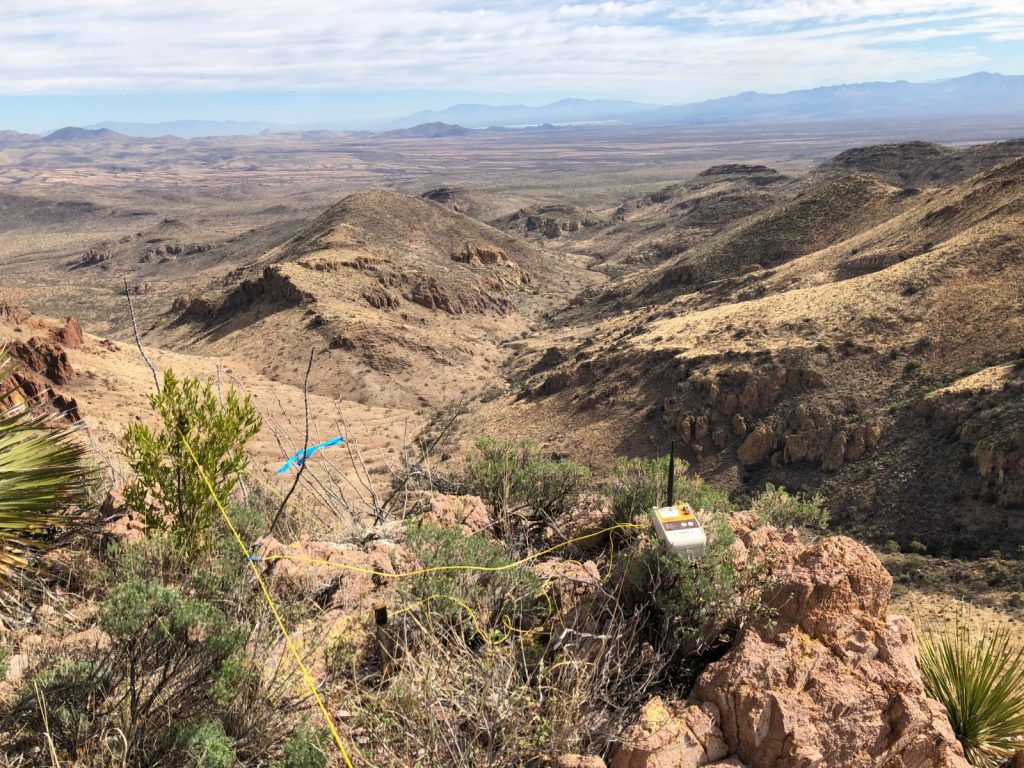 The Calico District is situated in the Calico Mountains of the Mojave Desert, in the west-central part of the Basin and Range tectonic province. The Calico Mountains consist of a 15 kilometre (9 mile) long northwest-southeast trending range dominantly composed of Tertiary (Miocene) volcanics, volcaniclastics, sedimentary rocks and dacitic intrusions.