Located in the historic Silver Mining District in mining-friendly La Paz County, Arizona, Apollo's Silver District project hosts three significant silver-lead vein zones.

The Arizona Silver District Project is located in a historic silver mining district in southwestern Arizona. This represents a district-scale mineral system endowment with more than 2,000 acres. Previous operators completed a total of 19,162 metres (62,866 feet) across 465 holes on the land package.

The project represents a significantly mineralized, but under-explored area in a prime jurisdiction in Arizona which is ranked #2 globally in terms of investment attractiveness in the Fraser Institute Survey (2020).
PROJECT LOCATION AND ACCESS
The Arizona Silver District Project is well-situated relative to infrastructure, as it is located 48 kilometres (30 miles) north of the city of Yuma, in La Paz County. The Project is easily accessed via State Route 95 (56 kilometres/35 miles) and then along county-maintained gravel roads (24 kilometres/15 miles). 
The Silver District consists of
Unpatented lode mining claims
The Arizona Silver District Project claims total over 2,000 acres.
The unpatented claims on BLM-managed public lands are open for mineral entry and no monuments, preserves or national parks encroach on these. The Project also consists of an Arizona State Minerals Exploration Permit area that comprises 636 acres.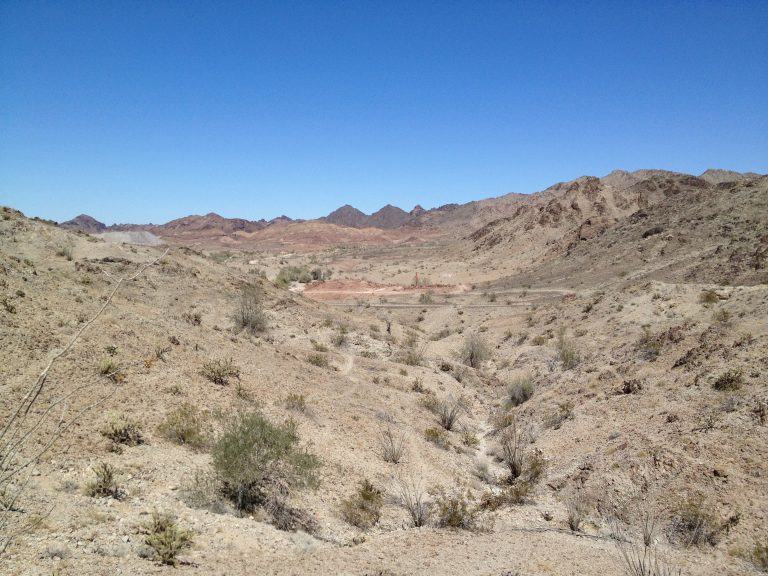 The Arizona Silver District project comprises 3 patented claims, 85 unpatented lode mining claims and 23 unpatented mill sites totaling more than 2,000 acres. The Project is under option between Stronghold Silver, a wholly-owned subsidiary of Apollo, and Gulf+Western Industries Inc., of Oklahoma. The vendor retains a 2% Net Smelter Royalty on silver on claims that do not already have a 2% Net Smelter Royalty from previous agreements.
HISTORICAL MINING: 1862-1924
Silver mineralization was discovered in the area in 1862 with reported historic production of approximately 1.5 million ounces of silver and 2.3 million pounds of lead. Production occurred primarily between 1883 and 1893 from underground operations at the Red Cloud and Clip mines. A resurgence of mining activity in the area from 1915 to 1924 deepened old workings, but a depressed silver price then resulted in termination of mining. Workings in the area reached the water table where sulfide mineralization dominated (galena and sphalerite).
HISTORICAL EXPLORATION: 1950-2012
More modern exploration work was completed on the property Yuma Metals between 1950-1982 which included further underground development. A small mill was constructed which produced silver-rich concentrates from muck and pillars in the upper levels of the Red Cloud mine. From 1973-1992, New Jersey Zinc Co. and Orbex Minerals Ltd. (and its successor companies) controlled the majority of the remainder of the Silver District project area and drilled 465 shallow holes for an aggregate length of 19,161 metres (62,866 feet); conducted metallurgical test work; and carried out scoping studies. Magellan Corp. optioned the project in 2012 and completed a 20 line-km ground magnetic survey and three diamond drill holes in 2014, one of which was designed to confirm historic drill results.
MODERN EXPLORATION AND CURRENT PLANS
Apollo's near-term exploration plan for the Arizona Silver District project includes desktop review of historical data; surface geological investigation and compilation of all geological data into a preliminary three-dimensional geological model. This data set will form the foundation for target generation and evaluation which will guide a possible on-the ground program in 2022.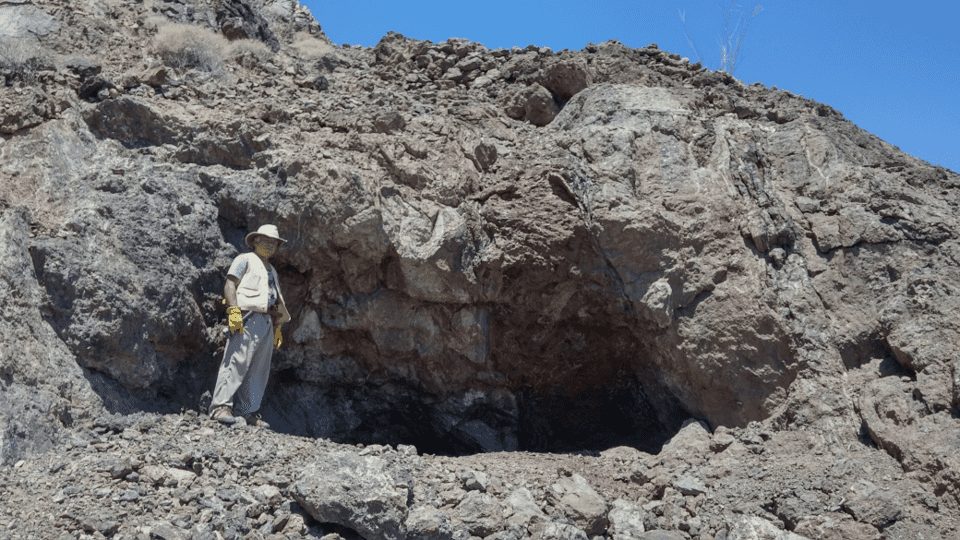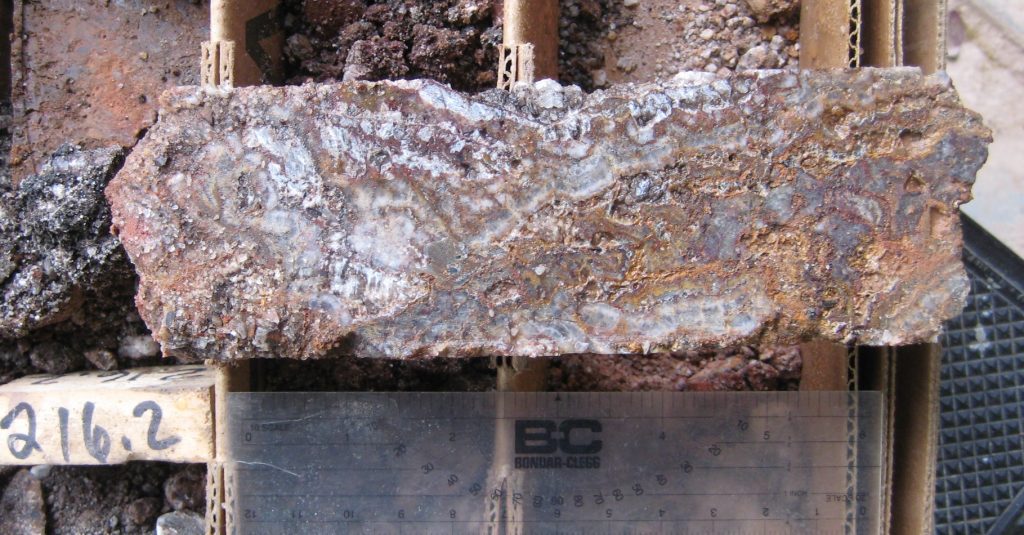 Silver mineralization occurs across the property in three major northwest-trending veins extending over a collective strike length of 13 kilometres (8 miles). These are named the West, Central and East Vein systems and are epithermal-style mineralization. Portions of the vein systems occurring on particular land parcels were given claim-specific names (i.e. Black Rock Vein).
The vein systems occupy faults that cross-cut the major rock units, comprised of Precambrian metamorphic rocks intruded by Cretaceous stocks and overlain by Tertiary (Miocene) volcanic rocks. The silver-bearing veins consist of mostly oxidized silver and lead-zinc mineralization in massive quartz-calcite-fluorspar-barite veins and breccia zones. Silver, lead, zinc, fluorspar and barite occur along the veins in pod-like bodies commonly 15-50 feet or more wide and hundreds of feet long.